Women's Equality Day is celebrated in the U.S. on August 26 to commemorate the 1920 adoption of the Nineteenth Amendment to the U.S. Constitution granting women the right to vote. ADI Global Distribution reflects on this milestone and recognizes the significant role of women across our industry.
In honor of Women's Equality Day, we celebrate all the women at ADI who are essential to the success of our business. We recently spoke with some of ADI's sales leaders from around the world to learn more about their career paths, who inspires them and hear their advice for women across the industry.
Watch Now: ADI Women Sales Leaders Share Their Advice
For many of ADI's leaders, their colleagues inspired and empowered them to achieve greatness.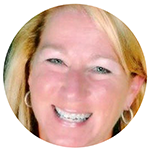 Anna Ferguson, ADI Branch Manager in Greensboro, NC, served in the U.S. Air Force before coming to ADI 27 years ago. She made the decision to relocate to North Carolina from Virginia in less than 30 days thanks to the support of ADI colleagues. "We have strong female leadership at ADI," said Anna. "The bond that came with their guidance and friendship was, and still is, what I rely on today to empower my team and inspire others to do the same."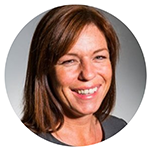 Victoria Waude-Watts, ADI Customer Support Centre Manager in the Oldham, UK, has more than 20 years-experience in the security industry and has been with ADI for two and half years. "I get my inspiration from positive character traits in people around me," said Victoria. "I admire people who are engaging, kind, have integrity, and demonstrate strength in adversity."
Other ADI leaders took inspiration from their families and applied their experiences to their careers.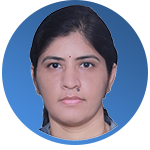 Lakshmi Vani Davineni, ADI Sales Manager – Inside Sales in Bangalore, India, has been with ADI for 10 years and looked to her older sister for inspiration. "My sister has been my role model my entire life," said Lakshmi. "She has an enthusiasm for life that always inspired me, and she encouraged me to be a sincere person and have passion for whatever you do."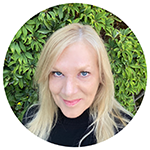 For Mary Ann Peterson, ADI Branch Manager in Orange, CA, her family's small business inspired her to work hard and treat others with dignity and respect throughout her 25-year career at ADI. "Growing up, I worked alongside my parents and I treat my team, customers and suppliers like family," said Mary Ann. "I am grateful for my parents who instilled in me a strong work ethic and the belief that I could accomplish anything with hard work and determination."
All ADI leaders agreed that positivity, passion and building strong relationships are key drivers to their successes.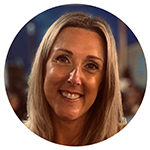 Joanne Lomax, Key Accounts Manager in the Oldham, UK, discovered that taking risks can lead to great rewards: "Don't be afraid to step outside of your comfort zone. I've been with ADI for almost 20 years, and the biggest leaps I have taken, although intimidating, have been the most rewarding. Trust your inner voice to grow and develop your career."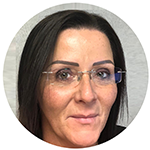 Maxine Elsey, ADI Branch Manager in Hull, UK, learned about success from her 18-year career at ADI and noted, "Build lasting relationships with your colleagues, customers and suppliers, and communicate effectively. The more you understand others' needs, the closer you'll be to achieving your goals."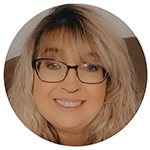 Stephanie Atkinson, ADI Branch Manager in Birmingham, AL, has also taken a positive approach to leadership spanning a 28-year career at ADI. "Love what you do!" said Stephanie. "Wake up every day with a smile on your face and seize the day. From my experience, hard work makes for a successful career in this industry."
ADI values the importance of diversity, equity and inclusion in our workplace. We nurture a culture that empowers our team members. Additionally, we support a variety of Employee Resource groups, like Women@Resideo, where people can feel included and valued.
We proudly celebrate the achievements of all the women at ADI and across our industry.
VIEW ALL COMPANY HEADLINES