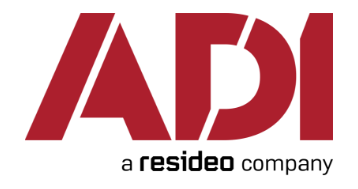 Hear From Our Team Members
"I have been with ADI for three years, and ever since joining the team it has been a great experience. Between the Systems Design team and other groups I work with, it has been rewarding to witness a culture focused solely on the customer and providing the best service that we can offer. The continued corporate investment and devotion to new product training also ensures that we continue to be an asset for our clients."
- Daniel Humphrey, Sr. Technical Sales Specialist
"Over my 25 years at ADI, I have seen a lot of positive business changes that have made us into leaders. But the one thing that almost never changes is the people. In the Elk Grove branch alone, we have five people with more than 25 years of experience at ADI. To me, ADI means family. Family sticks together and gets things done."
- Rick Hoehn, Sr. Sales Representative
"At ADI, I can find more ways to contribute and get things done. ADI has a friendly and collaborative workplace. Leaders are very open to new ideas, especially if it benefits team members and customers. Things can move quickly, and multiple teams are ready to roll up their sleeves to support common goals."
- Cathy Howard, Learning & Development Program Manager