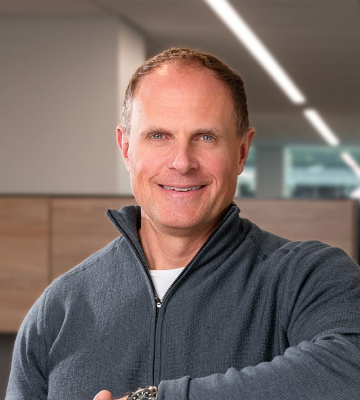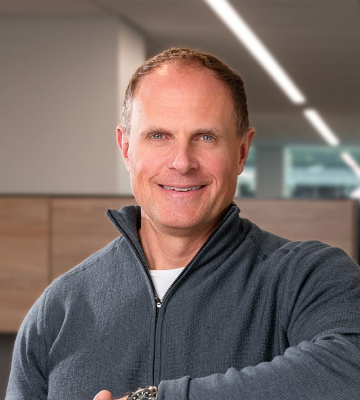 Rob Aarnes
President, ADI Global Distribution
Rob Aarnes is the President of ADI Global Distribution, a leading wholesale distributor of security, AV and low voltage products. He leads all business operations and is focused on driving sustained growth and customer focus for the $3.6B distribution business that operates across 16 countries. Rob is also a member of Resideo's executive leadership team.
As President, Rob has successfully led ADI's transformation to strengthen its value proposition, maximize its global network and deliver a robust omnichannel customer experience. Under his leadership, ADI has made strategic investments in people, technology, adjacent product categories, ecommerce, acquisitions and geographic expansion, all contributing to positive business results.
Rob has many years of experience developing strong distribution models to maximize profitability and advance growth. He draws on his extensive background across retail, distribution and manufacturing to communicate the vision and drive the tactics that continue to lead ADI into the future.
Before being named President in 2017, Rob served in the roles of Vice President and General Manager, and Vice President of Operations for ADI North America. He began his career in the U.S. Navy as a supply officer, where he gained experience in global retail operations and supply chain logistics. He then transitioned to the corporate world, where he held a variety of leadership positions for companies including Circuit City, Kool Smiles, Barbeques Galore, and Gunnar Optiks.
Rob is a Certified Six Sigma Black Belt. He is the executive sponsor for the Veterans@Resideo resource group and serves as a mentor for other leaders across the company.
He earned an MBA from San Diego State University and has a bachelor's degree in political science from the U.S. Naval Academy.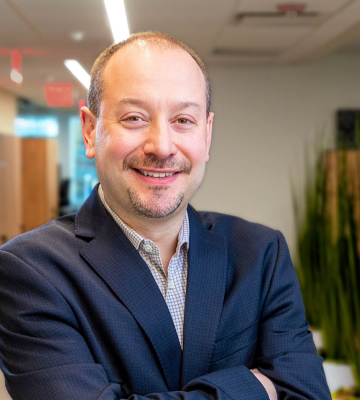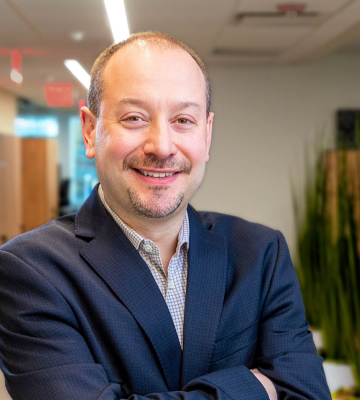 Marco Cardazzi
VP, Marketing
Marco Cardazzi is the vice president of marketing for ADI and is responsible for executing global marketing initiatives to support ADI's growth strategy, while driving customer and supplier loyalty. He leads ADI's category management, corporate branding, private brands, services offering, marketing communications and pricing and product data functions.

In this role, Marco is focused on strengthening ADI's brand and increasing customer demand. He is responsible for the curation of ADI's product portfolio that includes more than 350k SKUs, and building deep relationships with the company's 1000+ supplier partners. Under his leadership, ADI has developed a best-in-class product offering across multiple categories and segments. He has introduced hundreds of new suppliers globally, while expanding ADI's private brands including AVARRO, Capture Advance, Capture, Ultra Tech, W Box and ADI-branded wire and credentials across approximately 1000 SKUs. Additionally, Marco has led the roll-out of services focused on creating new RMR opportunities for ADI and its customers with cyber security, remote monitoring and other cloud-based services.

With more than 20 years of experience across distribution and retail, Marco has specific expertise in driving value and return on marketing programs. Before his global role, he served as VP of marketing for ADI North America and previously held a variety of roles across the company's product management function. Prior to joining ADI, Marco held product management positions at Global Equipment, MSC Industrial and Rodi Automotive.

Marco is a Six Sigma Green Belt and received a Bachelor of Business degree in Finance from Baruch College of the City University of New York – Zicklin School of Business.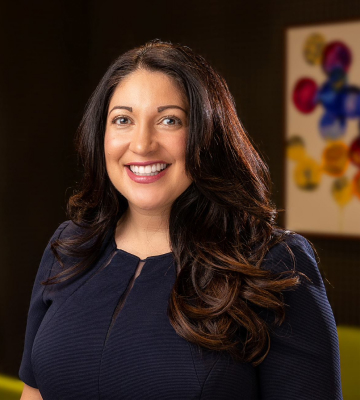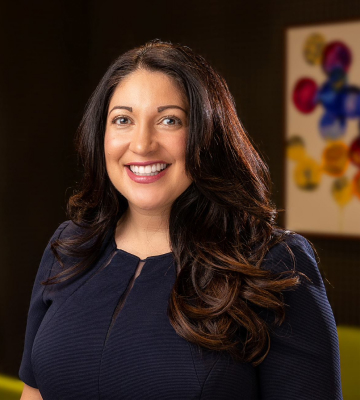 Allie Copeland
Senior Vice President & Chief Operations Officer
Allie Copeland is the senior vice president and chief operations officer for ADI, where she is responsible for driving global supply chain operations and delivering best-in-class service. Allie leads the company's retail operations, distribution centers, real estate, logistics, inventory, business excellence, audit and indirect spending. Additionally, she oversees the company's Pro AV product and services business.
In her role, Allie is focused on strengthening ADI's market position to meet customer demand, generating new revenue opportunities and driving operational efficiency to align with financial targets. She leads ADI's network optimization strategy to support the company's overall growth. Under her leadership, ADI has opened numerous new facilities including retail branch locations, distribution centers, support centers, new modernized global headquarters and its first-ever distribution supercenter in Dallas. Additionally, Allie has helped ADI implement numerous productivity metrics that drive enhanced service levels and reduce operating costs for the organization.
ADI identified Pro AV as a growth category, and acquired Herman Pro AV, Shoreview Distribution and BTX Technologies to expand its offering. With her strong operations and business development background, Allie is also focused on accelerating growth across ADI's Pro AV products and unique services offering.
Allie's career spans more than 20 years of industrial experience in leadership roles across operations, business development and marketing. Before joining ADI, she served as vice president of operations at Standard Supply and Distributing Company. Previously, she spent time at Johnstone Supply, Rexel and Alarm Express.
In 2021, Allie was selected for the 'Women in Distribution Awards' by Modern Distribution Management (MDM) for her strong leadership and creative vision. She is Lean Expert Certified, an active member of the Women@Resideo resource group and serves as a mentor for other leaders across the company.
Allie holds a Master of Industrial Distribution from Texas A&M University and a Bachelor of Science in Organizational Leadership from Pennsylvania State University.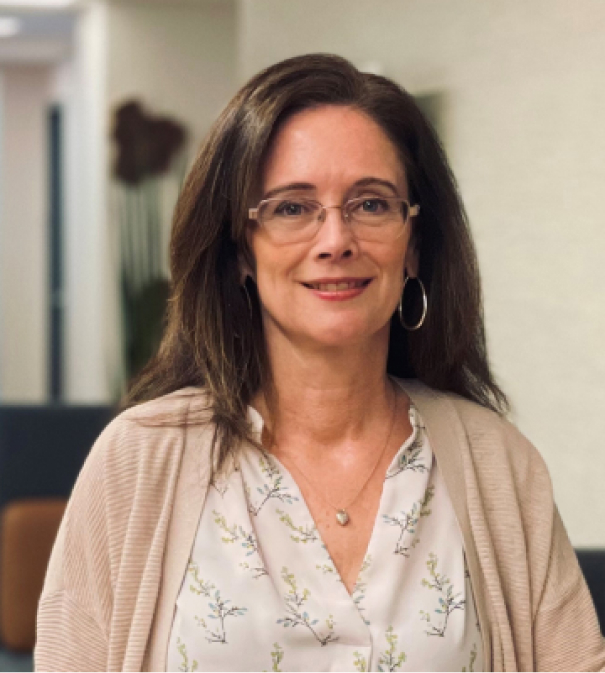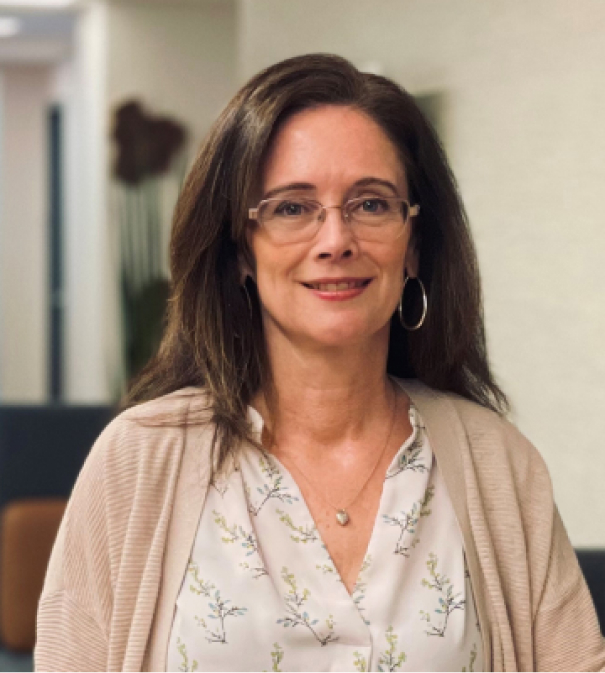 Jodi DeDomenico Vice President and Chief Financial Officer
Jodi DeDomenico is the vice president and chief financial officer for ADI and is responsible for driving the financial strategy to enhance business performance. She leads ADI's global finance organization and oversees all financial planning and analysis for the company with total revenue of $3.6B (as of 2022).
In this role, Jodi is focused on developing the company's short- and long-range forecasts and executing budgets to drive positive results. As a key financial advisor, analyst and strategic business partner, she is dedicated to driving operational efficiencies, expense management practices and process improvements aligned with business objectives.
Before expanding into the global CFO role, Jodi served as the CFO for ADI North America where her leadership and financial acumen was relied on to help increase business performance. With a strong background across finance and accounting, Jodi has been instrumental in the company's growth initiatives and building out the financial support capabilities for ADI's largest geographic region.
Jodi is a hands-on leader with more than 25 years of financial management experience. Prior to joining ADI, she served as Vice President of Finance Operations for First Data Corporation. Jodi has held a number of additional senior roles across Financial Planning, Analysis and Reporting at First Data.
Jodi is a committee member of the Women@Resideo resource group and serves as a mentor for other leaders across the company.
Jodi is a licensed Certified Public Accountant. She received her Bachelor of Science in Accounting from Long Island University.
Deirdre Hill
General Counsel
Deirdre Hill is the General Counsel for ADI and is responsible for managing ADI's global legal affairs. She provides strategic advice and leadership on legal, governance and compliance matters impacting ADI.

In this role, Deirdre has been successful at navigating opportunities to help ADI achieve its business goals while protecting stakeholder interests. She drives commercial excellence and supports key growth initiatives while managing and identifying risk, streamlining processes and ensuring adherence to company policies and procedures.

Deirdre has played an instrumental role in supporting ADI's M&A activities and has successfully facilitated the onboarding of key suppliers and customers. As an invaluable member of ADI's Global Leadership Team, she provides guidance for many initiatives across the business and counsel to the company's executive and functional leaders.

Before being named General Counsel in 2018, Deirdre served as an Assistant General Counsel with Honeywell Security. Prior to working as an in-house attorney, Deirdre was an associate with several mid-sized law firms in New York City.

Deirdre serves on the committee for Women@Resideo and is the corporate secretary for several subsidiary entities within the company. She is a member of the Suffolk County Bar Association and volunteers her legal services with several local organizations on Long Island.

She received her law degree from Notre Dame Law School, and her Bachelor of Arts degree in Political Science and Government from the University of Notre Dame.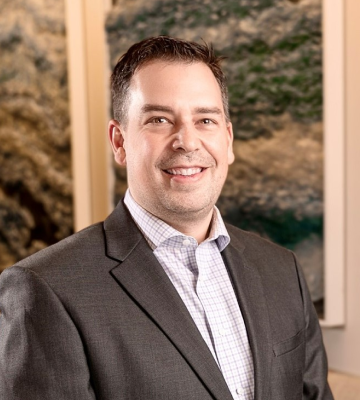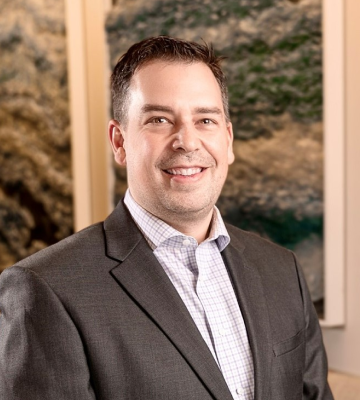 Tom Kell Vice President, IT
Tom Kell is vice president for Information Technology (IT) for ADI and responsible for overseeing the organization's infrastructure systems and strategies. He is focused on implementing IT strategies that align with business objectives, while ensuring technology supports and enhances strategic goals.
In this role, Tom works collaboratively across the organization to streamline, modernize, and mature IT services. He uses his specific expertise in navigating IT capabilities to help solve business challenges, and drives a process-driven approach to identify IT operations improvements and leverage technologies to create new opportunities and help lead ADI into the future.
As an accomplished technology leader, Tom has more than years 20 years executing technology initiatives to drive effective operations. Before joining ADI, he served as Senior Principal Consultant with Galt Consulting Group providing technology planning, CIO expertise, and M&A IT services to clients. Previously, he held technology and IT leadership roles across various organizations including Cargill, InCompass IT and Bankers Equipment Services.
Tom is a Six Sigma Green Belt, LEAN/DFSS and ITIL certified.
Cynthia Menna
VP and General Manager, AV
Cynthia Menna is the vice president and general manager of ADI's residential and professional audio/visual (AV) business, where she is responsible for ADI's expanding portfolio of AV solutions and labor subcontracting services. With a customer-centric mindset, Cynthia is focused on developing new business to drive growth and cultivating long-lasting customer and supplier relationships.


ADI identified Residential and Professional AV as growth categories for the business, and has been expanding its offerings organically and through M&A activities. Cynthia has been instrumental in facilitating the acquisitions of AV-solutions providers Herman Pro AV (2020), Shoreview Distribution (2021) Electronic Custom Distributors (2022) and BTX Technologies (2023) to expand ADI's presence across the AV market.


Before ADI, she served as director of business and commercial solutions at AVAD (now WAVE Electronics) where she was responsible for the Pro AV business unit. Cynthia began her career working at Smart Home and AV manufacturers including IBM, OnQ Legrand and Channel Vision.

Cynthia is a proven leader with more than 20 years of experience in the AV industry. She was recently named an 'AV influencer' in Installation Magazine's Pro AV Watch List 2022. Under her leadership, ADI continues to focus on serving as a central source for AV by providing customers with access to more brands, more inventory, more services and more support.

Cynthia earned a Bachelor of Science degree from Michigan State University.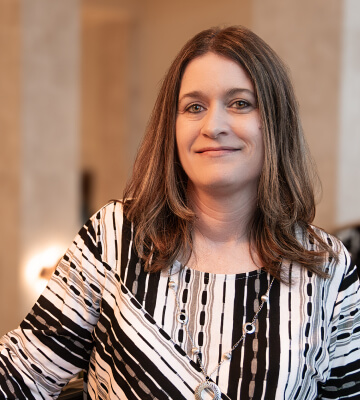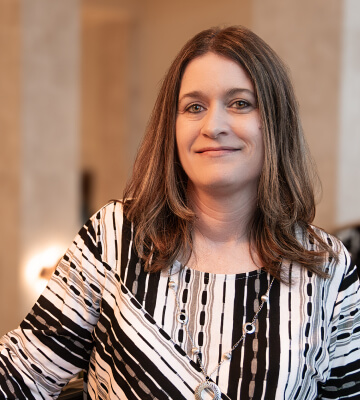 Tom Pucci
VP, Human Resources
Tom Pucci is the vice president of human resources (HR) for ADI and is responsible for the company's global people strategy that aligns with overall business goals. Supporting nearly 3,000 team members, Tom is focused on developing professional environments that deliver positive employee experiences and result in positive business outcomes.

In this role, Tom drives organizational effectiveness by fostering a performance-based culture and a robust talent structure. He ensures ADI's long-term talent sustainability through comprehensive talent reviews and planning, and serves as a key change agent for the organization. Tom partners closely with Resideo HR Centers of Excellence and HR Operations to drive efforts and results in alignment with business needs.

With a people-first approach, Tom has been successful at leading ADI's talent management, recruitment and retention, leadership development, organizational design, compensation planning and process improvement. Under his leadership, ADI has executed organizational transformations that have contributed to the overall success for the company.

As a seasoned HR professional, Tom has served in HR leadership roles at ADI for more than 20 years. Before ADI, he served as learning and development manager for Tyree and previously spent time as store manager/trainer at Sears, Roebuck and Co.

Tom is a member of the National Association of Wholesale-Distributors and belongs to the National and Long Island Chapters for the Society of Human Resource Management.

He holds a Bachelor of Science degree in Business from New York Institute of Technology.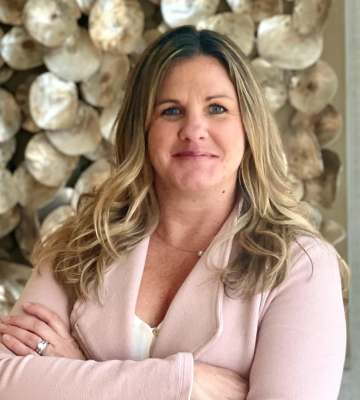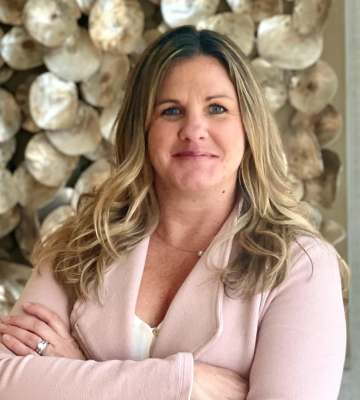 Dawn Rothschild Global Controller
Dawn Rothschild is the Global Controller for ADI and is responsible for managing ADI's accounting environment. She provides guidance by establishing, monitoring, and enforcing accounting policies and procedures to ensure effective controls and financial accuracy for ADI.
In this role, Dawn drives all ADI's accounting principles and practices. Her strong leadership, along with her deep expertise across accounting and finance, are instrumental in ensuring effective financial management and compliance across ADI's global operations.
Dawn has 25 years of experience in supporting key financial and critical business initiatives. Before this role, she served as Regional Controller for Resideo and previously held a variety of accounting and financial controllership roles across Honeywell.
Dawn holds a Bachelor of Science degree in Accounting from Hofstra University.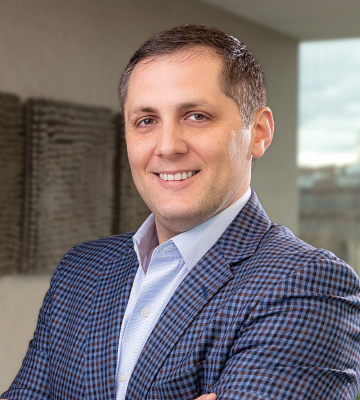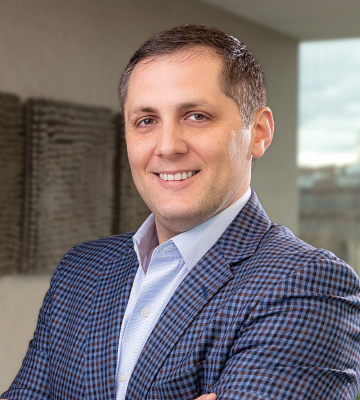 Stu Tisdale
SVP and Chief Experience Officer
Stu Tisdale is the senior vice president and chief experience officer for ADI, and he is responsible for setting the overall strategic direction for the company and driving ADI's global digital footprint. Focused on accelerating revenue capabilities and improving the customer experience at ADI, Stu leads strategic and digital marketing, demand generation, merchandising, sales operations and enablement, pricing and analytics functions. He is responsible for ADI's Digital Branch, which includes 18 ecommerce sites across 9 languages, and the ADI mobile app capabilities.
Stu is at the forefront of ADI's digital transformation and its commitment to build an industry-leading ecommerce platform, drive an exceptional omnichannel user experience, and equip its teams with digital tools to drive business performance and support ADI's growth strategy. Stu has been instrumental in leading many of ADI's strategic initiatives including pricing optimization, touchless ordering, analytics, AI/ML sales tools and more. Under his leadership, ADI implemented a leading cloud-based pricing technology globally across 10 countries that has contributed to significant product line margin improvements for the business. Additionally, he plays a significant role in cultivating M&A opportunities to accelerate ADI's growth, resulting in six acquisitions since 2020.
Stu is an accomplished business leader with deep expertise in B2B marketing, strategy and commercial excellence. Before this role, he served as vice president, strategy & commercial and previously held a variety of leadership roles across the company's marketing and category management functions. Prior to joining ADI, Stu served in product management and marketing roles at Henry Schein, Inc., a leading global healthcare distributor.
Stu is an active member of the National Association of Wholesale-Distributors, and is often called upon to participate in panel discussions and speaking engagements on digital transformation.
Stu holds an MBA with dual concentration in Marketing and Finance from Fordham University Graduate School of Business, along with a Bachelor of Arts in Economics with honors from Fordham University.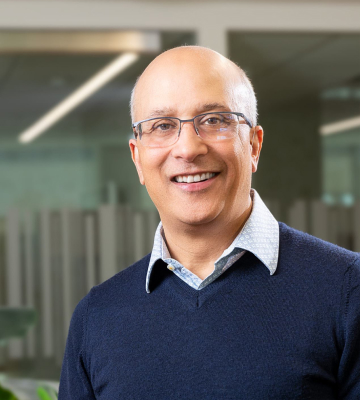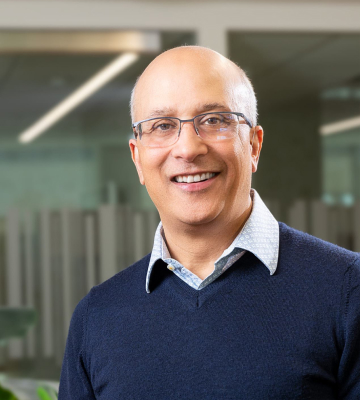 Hemant Trivedi
VP and General Manager, EMEA

Hemant Trivedi is the vice president and general manager of ADI's business across Europe, Middle East and Africa, where he leads all customer activities and is focused on driving growth through sales and channel strategies. With P&L responsibilities, he is accountable for delivering on key sales and financial metrics for the region and reinforcing ADI's commitment to customer service excellence.

Hemant oversees operations across 14 countries and leads a team of sales, customer service and systems support professionals focused on delivering successful customer outcomes. He is responsible for defining strategy and driving a management operating system that results in revenue growth and customer retention. Under his leadership, the region has been undergoing a geographic transformation and expansion of additional product categories focused on driving profitable growth, by serving as the partner of choice for customers and suppliers.

Hemant has a long tenure in security industry, joining ADI team as part of the acquisition of Gardiner Groupe Europe in 2006. He has held a variety of leadership positions at ADI, including his previous role as regional business leader for the UK, Ireland, France, Spain, Italy and Portugal.

Hemant was recognized as ADI's Regional Business Leader of the Year in 2017, and was the first European leader to be inducted into the ADI Hall of Fame.

Hemant earned a Bachelor of Engineering (BEng) with Honours degree from University of Central Lancashire.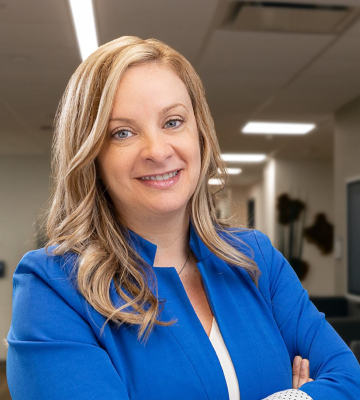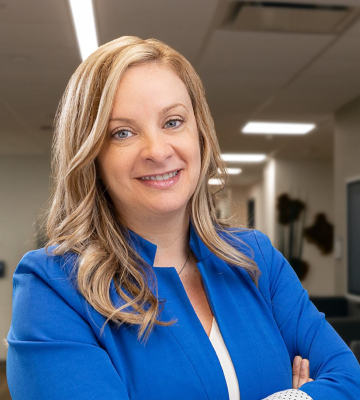 Adrienne Zimoulis Senior Director, Communications
Adrienne Zimoulis is the senior director of communications for ADI and responsible for promoting the company's brand and reputation through global storytelling and effective communication strategies. She oversees ADI's internal and external communications including team member engagement, multimedia, trade media and public relations.

In this role, Adrienne is focused on executing strategic communications that align with business objectives and foster stakeholder engagement. She has successfully led comprehensive communications to support ADI's corporate initiatives including M&A activities, integration strategies, change management, employee stories and industry events.

Adrienne is an accomplished professional with experience in driving creative marketing and communication initiatives. Before this role, she served as Director of Corporate Communications for Resideo and previously held a variety of communications and public relations roles across Honeywell. Prior to joining the company, Adrienne held community relations, marketing and public relations roles at CA Technologies (now Broadcom Inc.).

Adrienne is a member of the Security Industry Association's (SIA) Women in Security Forum and Public Relations Society of America New York Chapter. She earned her Master of Public Administration degree with honors from Long Island University, and Bachelor of Science in Communications from Oneonta State University.